29. September 2021
ATEX Certification from Linde Hydraulics Ltd.
We are pleased to announce that all Series 02 non-solenoid operated pumps and motors can now be supplied with ATEX certification by our subsidiary Linde Hydraulics Limited in the UK.
What is ATEX?
To avoid dangerous situations that can lead to explosions, various technical and/or organizational measures can be taken to prevent injury or death.
The following ATEX certification is typically required in offshore and industrial applications such as the pharmaceutical and chemical industries, oil and gas extraction, and food processing industries (especially mills) where flammable materials are handled in various processing and manufacturing operations. The Linde Hydraulics Series 02 pump and motor ranges are used extensively in a wide range of applications in these sectors.
The certifications are provided to the standard as stated below (suitable for GAS Zones 1 & 2 and DUST Zones 21 & 22):

Which Linde Hydraulics products are included?
The certification covers all non-solenoid operated pump and motor controller combinations as stated in the below table: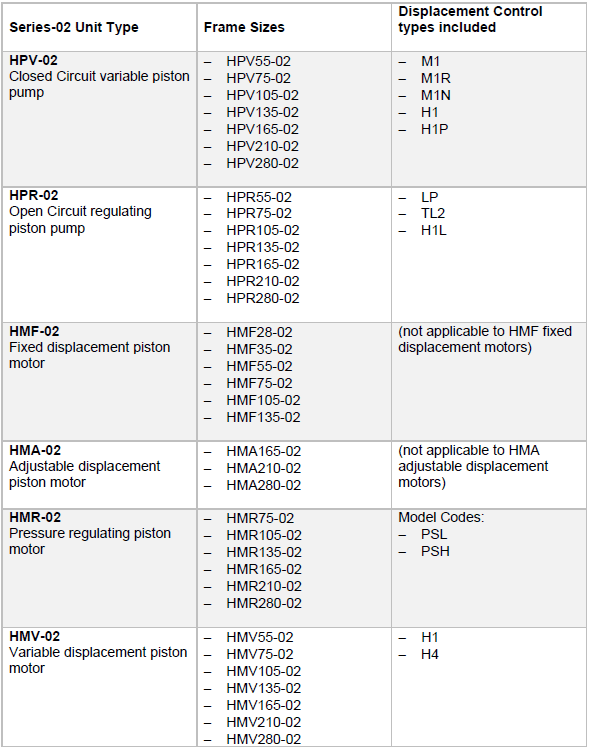 Where to order?
From today, you can order ATEX certified components at our subsidiary Linde Hydraulics Limited in the UK.
Linde Hydraulics Limited
12-13 Eyston Way
Abingdon Oxfordshire, OX14 1TR
United Kingdom
+44 1235 522 828
enquiries@lindehydraulics.co.uk